In an effort to reduce traffic congestion within BKC, we've worked with the MMRDA to avoid high-traffic roads within BKC, and slightly modify the morning and evening routes.
This change will be effective from the following Monday, 20th November, 2023 for customers boarding the bus from Navi Mumbai.
---
Revised route map(s)
Morning route for buses coming from Navi Mumbai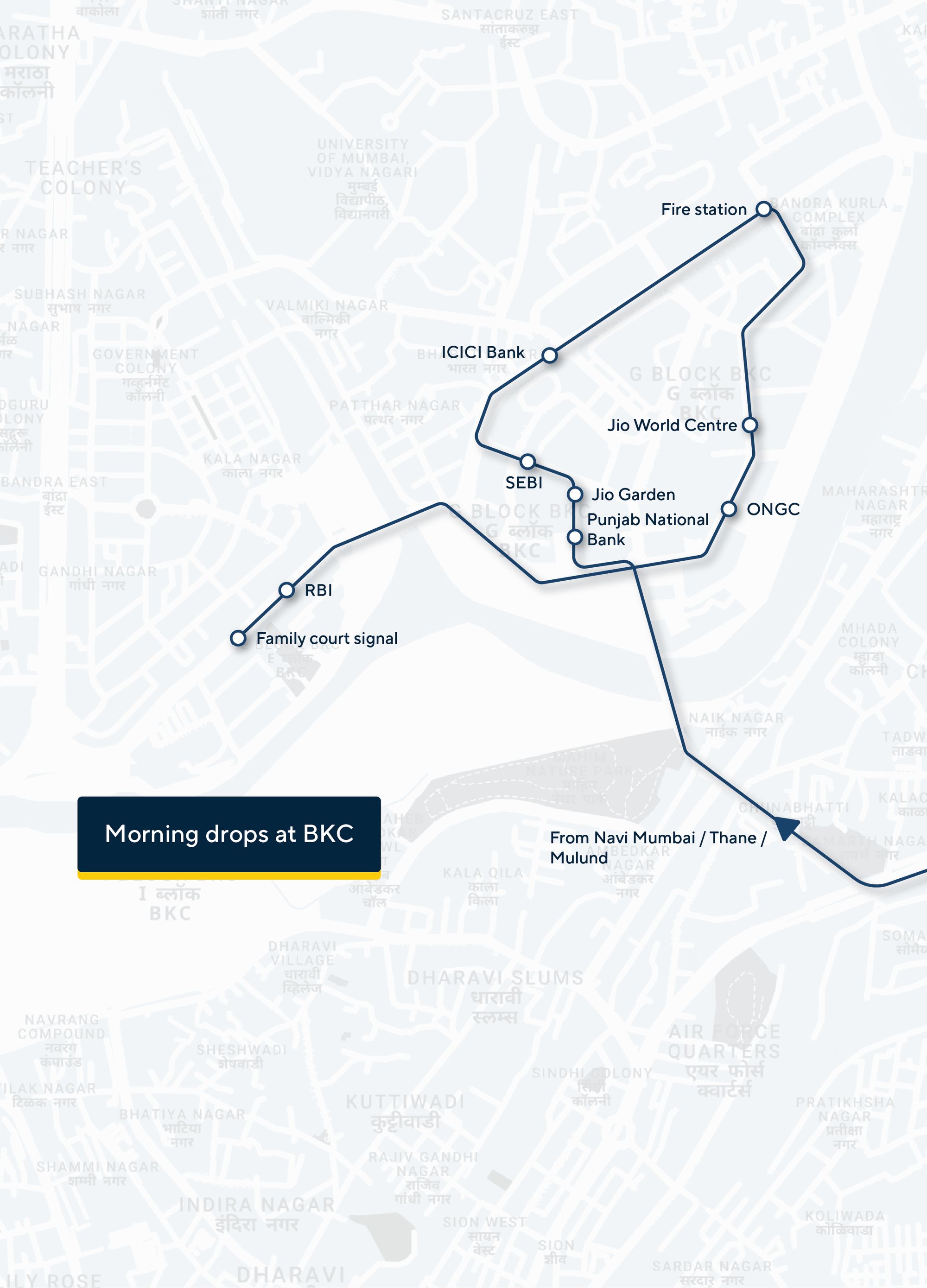 Evening route for buses going to Navi Mumbai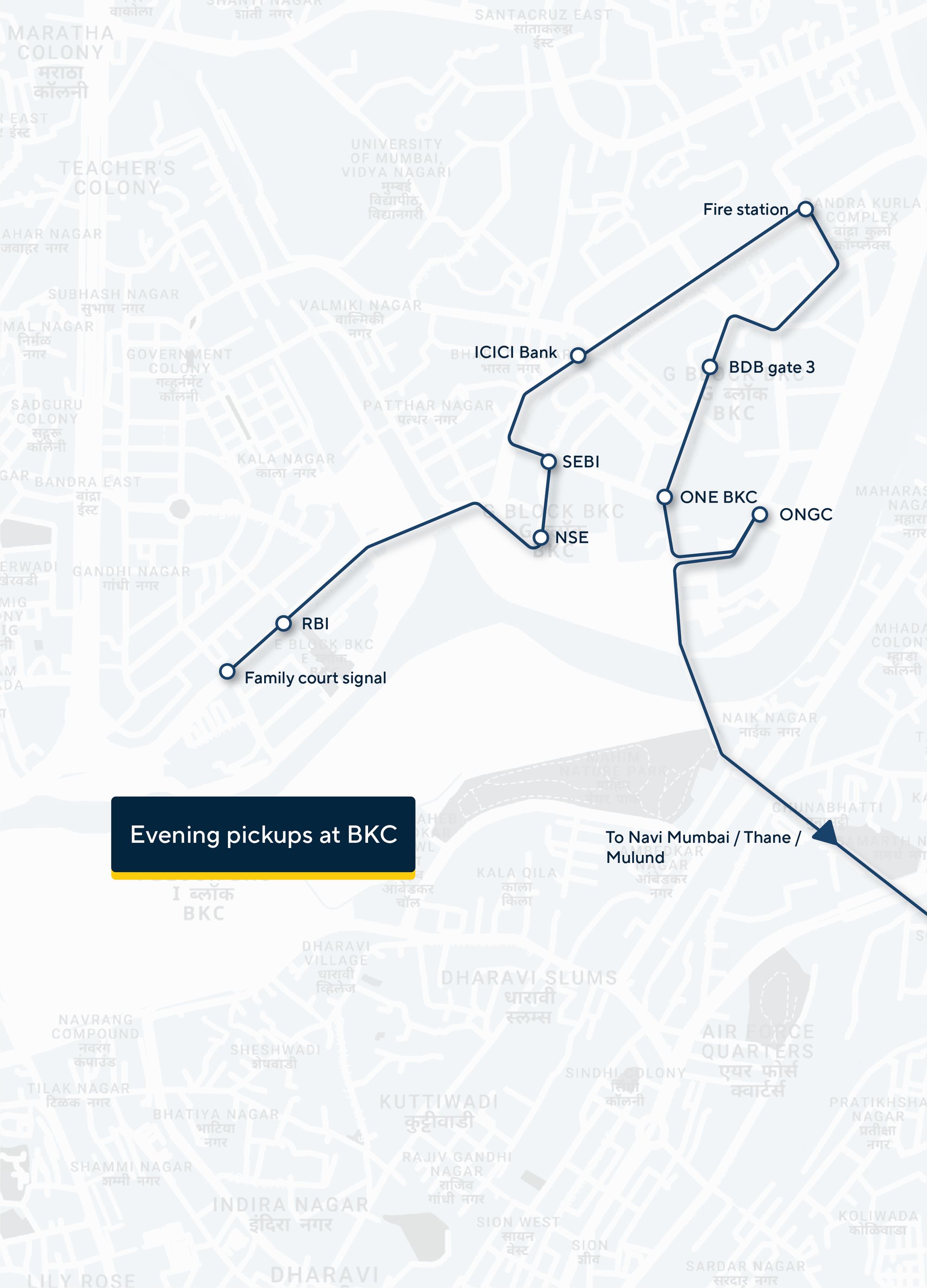 What this change means for you:
Your morning drop and evening pickup in BKC might change in accordance with the new route. We will be sharing the changes for your specific stop via the Cityflo app shortly.

If you have future bookings, please do check your boarding pass for the updated pick up / drop off stops, and timings, after Saturday, Nov 18th. You can choose to change your stops or bus timings anytime at no charge.

If you don't have future bookings, you can simply enter your home and office location in the app (after Saturday, Nov 18th), and we'll recommend the best route and stops for you, as per the new route.

We expect the travel time and punctuality within BKC to improve since we'll avoid roads with the most traffic as much as possible.
Feel free to reach out to us for any query by replying to this email, or calling us on 022-48932335.