We've always kept the graphics on the Cityflo bus exteriors minimal so the bus looks sleek. But recently, we decided to have some fun with it.

We turned our bus rooftops into canvases. And showcased some art on a few of them.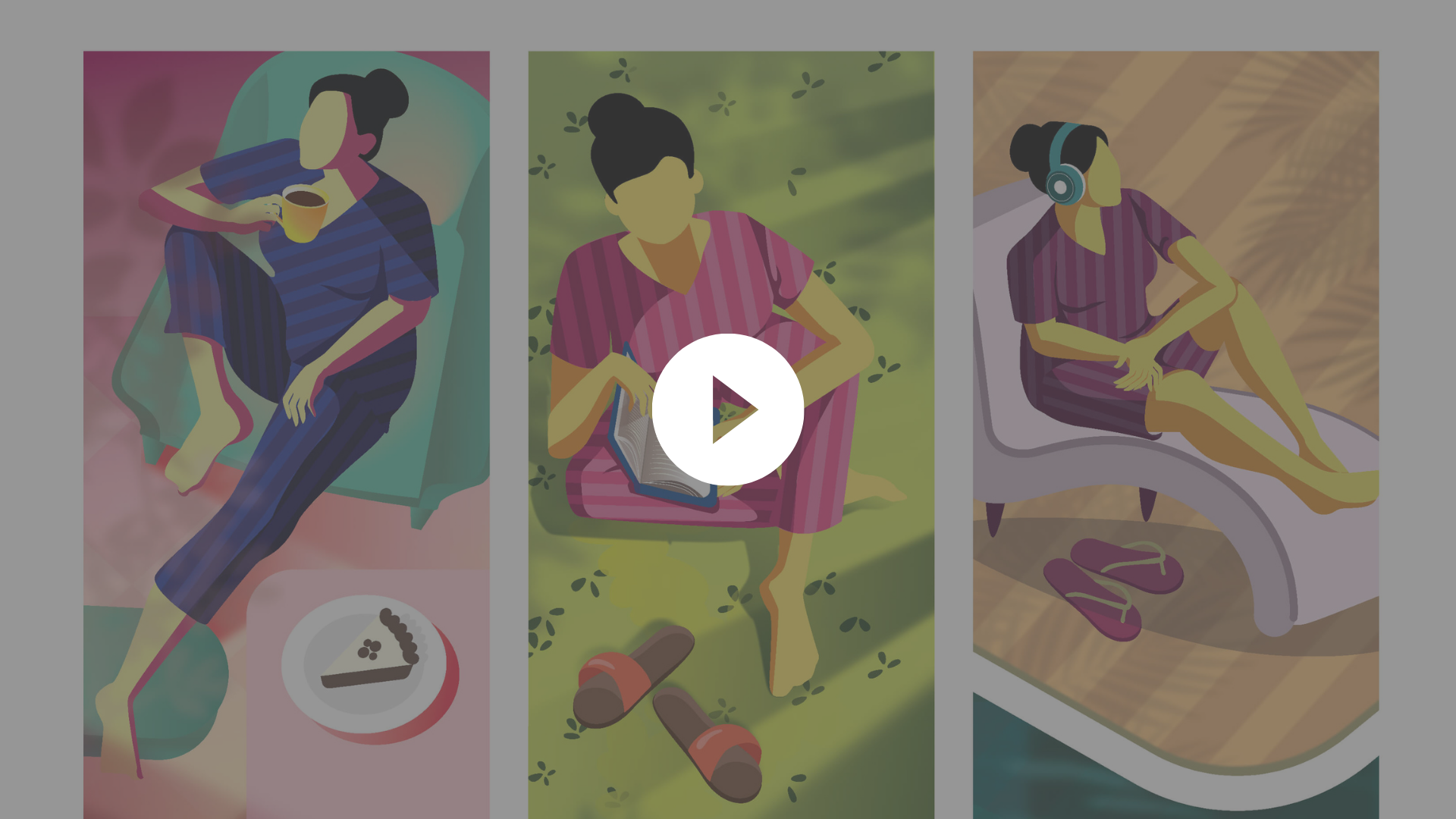 Meet the Artist
These three pieces were created by Ankita, our Graphic Designer. It's art that captures the calmness that comes with doing nothing, in places where Ankita feels the most at home in - like by the poolside with her favourite playlist on repeat, or spending afternoons in a park with a book, or simply watching the city go by while sipping on her evening chai. And as you know already, we love the idea of enjoying these little windows of time with no agenda!
Read on to view to her artwork and how she interpreted the brief of producing art that is calm, evokes comfort and finding peace in doing nothing.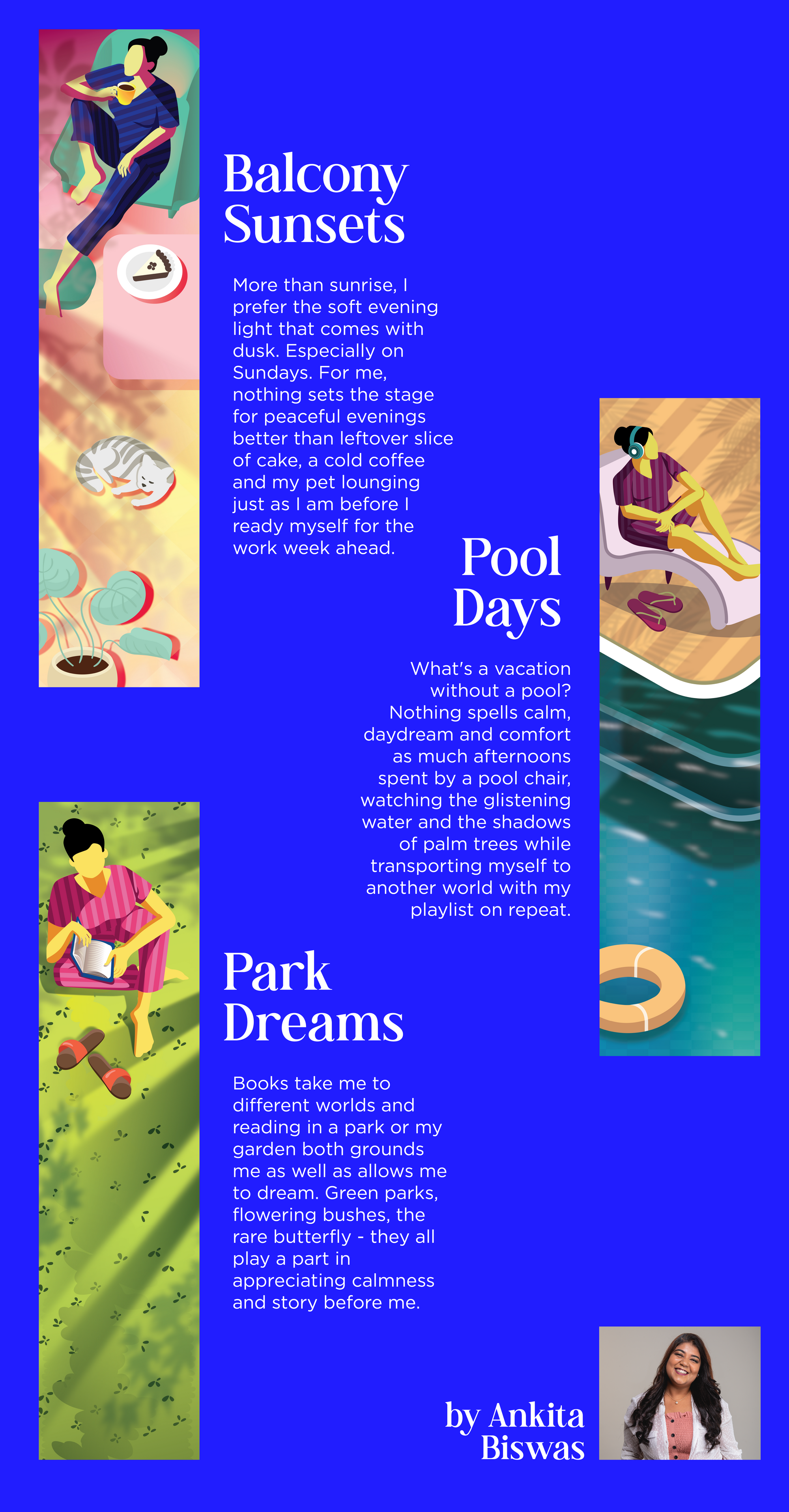 We hope our commutes are able to bring you the same comfort and freedom that comes from doing some for your favourite things without the worry of time.
The Rooftop Gallery is currently running on 3 routes across Thane to offices in Lower Parel (C-158), BKC (C-362) and Colaba (C-208). If you reach office between 8.30am - 10am do spend some time on the balcony or look out the window to spot the Rooftop Gallery live. Click here to share this forward.
Drop a comment below and let us know what you think of them! Should you happen to find the gallery, do take a snap and tag us on Instagram @cityflo.ind and find our artist, Ankita Biswas, at @bing_bong2406. Happy viewing!